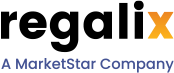 MarketStar Acquires Regalix and Nytro.ai to
Drive Global B2B
Revenue Growth Solutions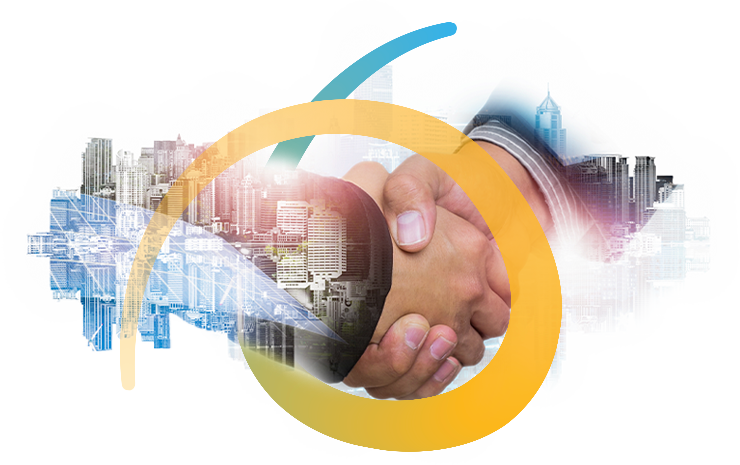 Creating a powerhouse partnership to deliver innovative, tech-enabled, end-to-end revenue acceleration services.
MarketStar, the global leader in outsourced sales and revenue acceleration solutions, has acquired Regalix, Inc., an award-winning global marketing and revenue operations company, along with all its subsidiaries, including Nytro.ai Inc., a modern and intelligent sales onboarding platform. The acquisition expands MarketStar's Sales as a Service® global offering and brings enhanced capabilities in demand generation, digital marketing, customer success, and digital ad operations.


WHO IS MARKETSTAR?
MarketStar (www.marketstar.com) is a global leader in outsourced sales and revenue acceleration. Through innovative sales and revenue acceleration solutions, MarketStar accelerates growth from lead to recurring revenue with business-to-business (B2B) sales, channel, and customer success programs.

Utilizing a blend of voice, digital, and field engagements, MarketStar has launched, sold, and supported thousands of products and services on behalf of the biggest and most innovative companies across the globe.
Founded in 1988, MarketStar pioneered the sales outsourcing industry and today has more than 1,600+ employees worldwide. Headquartered in Ogden, UT, MarketStar has operations in the United States, Canada, Mexico, Uruguay, Ireland, Spain, Bulgaria, the Philippines, and Australia.


"MarketStar's acquisition of Regalix provides a focused and differentiated option in the market for how B2B companies grow and scale revenue. The combination of our respective sales and revenue solutions, world class teams, and the Nytro.AI platform will provide transformative capabilities for our current and future clients."​
- Keith Titus, President and CEO, MarketStar
WHY DID REGALIX PARTNER WITH MARKETSTAR?
The acquisition of Regalix and Nytro.ai by MarketStar presents a unique opportunity to combine the strengths of two market-leading companies and create a comprehensive service offering that covers every aspect of B2B revenue growth management. The combined service offering includes digital marketing, demand generation, customer success, revenue operations, customer acquisition, direct and partner channel sales, and digital advertising expertise, providing true end-to-end solutions.

Aligned with MarketStar's purpose to create growth, this acquisition enables the company to extend and strengthen client engagements across North America, Latin America, EMEA, and APAC. MarketStar's strong experience in Sales as a Service® is complementary to Regalix's core capabilities and helps extend service offerings to existing B2B client relationships. With this acquisition, MarketStar is poised to deliver innovative and comprehensive solutions to its clients globally.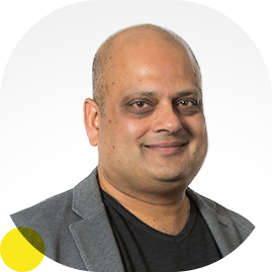 "I am thrilled to announce that Regalix has been acquired by MarketStar. This acquisition is a testament to the hard work and dedication of our employees who have been focused on building a world-class tech-enabled services company. Joining MarketStar accelerates our ability to deliver revenue growth for rapidly growing companies trying to solve their mid-market / SMB growth challenges. We look forward to this new chapter in our company's journey and are excited about the possibilities it brings."​
- Vikas Sharan – CEO, Regalix​
STRATEGIC BENEFITS OF THIS ACQUISITION FOR REGALIX'S CLIENTS
Nytro.ai Revenue Enablement Platform – Bringing Sales as a Service to life through a world-class AI-based SaaS platform that enhances sales performance and revenue outcomes for B2B revenue generation teams.​

End-to-End B2B Revenue Ops and Enablement Services – Comprehensive services and capabilities from Top of Funnel / Demand Generation, Customer Acquisition, Customer Success, and Revenue Ops for global, high-growth B2B customers looking to scale revenue in mid-market and SMB customer segments.​
Integrated Global Ad Sales and Ad Operations – Accelerating Average Revenue Per Account growth in mid-market and SMB advertiser acquisition, lifecycle management, agency acquisition and management, marketing ops, campaign management & creative, ad analytics, and advertiser support.​
Geographic, Language, and Talent Capabilities Focused On Growing Revenue – Integrated and aligned services enabling revenue growth for clients with access to 35+ languages, 100+ countries. Operations in the United States, Canada, Mexico, Uruguay, Ireland, Spain, Poland, Bulgaria, India, the Philippines, and Australia.​
Complementary Cultures With a Passion For Creating Growth – 3,700+ people united by a common purpose of Creating Growth where every day we build a better version of ourselves, our company, our community, and ultimately, delivering growth for our clients.​
CONNECT WITH US
Contact us to learn more about our comprehensive end-to-end growth management solutions.
All trademarks, logos, and brand names are the property of their respective owners.

©2023 Regalix, A Marketstar company All rights reserved | Privacy Policy | Cookie Policy